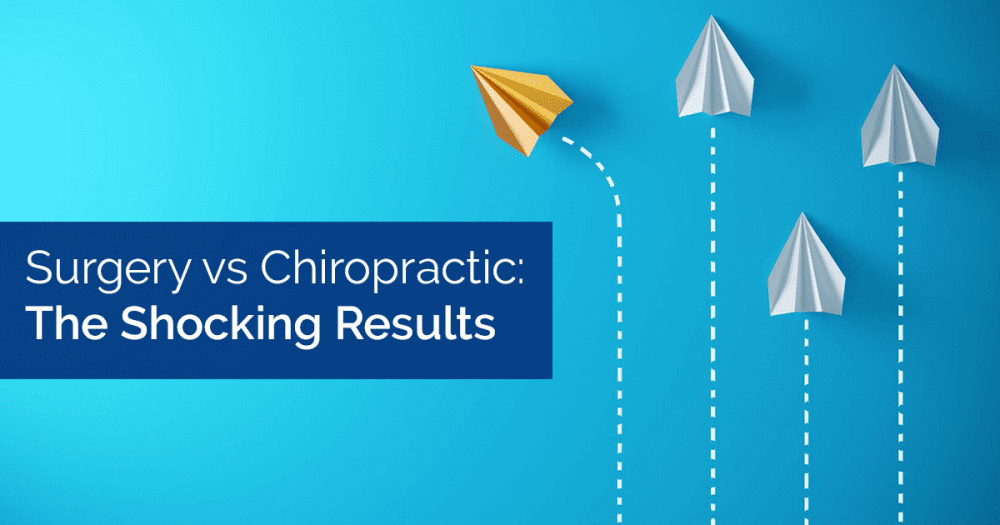 In recent years, the intent behind surgery has taken a drastic change by providers as research illuminates the outcomes. For example, up to 1 in 5 back surgeries fail to correct the intended problem. A phrase "When in doubt, take it out"—once quite popular regarding surgery—has swiftly begun to take a back seat as patients with short-term relief ended up the same as before or worse in the long run. The best role for surgery when it comes to most all musculoskeletal complaints is that of last resort.
Regrettably, news of this change isn't widely known by patients looking for pain relief or yet accepted by some providers.
This disconnect between current trends and evidence and patients seeking it has led to much frustration, especially for those whom may have already tried physical therapy and/or medication.
This is another area of disconnect: not many are aware research has revealed that where other conservative therapies fail, chiropractic will likely be what keeps them from invasive, more risky procedures.
Chiropractic has many advantages over surgery, as well. No recovery time, fewer side-effects and risks, and better outcomes in both the short and long term are just a few of those things evidence has found in recent years.
If you suffer from pain please give us a call at Better Chiropractic for a free consultation. We can briefly review your case to see if you may benefit from our care to avoid surgery or medication.
Science Source(s):
Manipulation or Microdiskectomy for Sciatica? A Prospective Randomized Clinical Study.Journal of Manipulative and Physiological Therapeutics. Volume 33, Number 8. October 2010