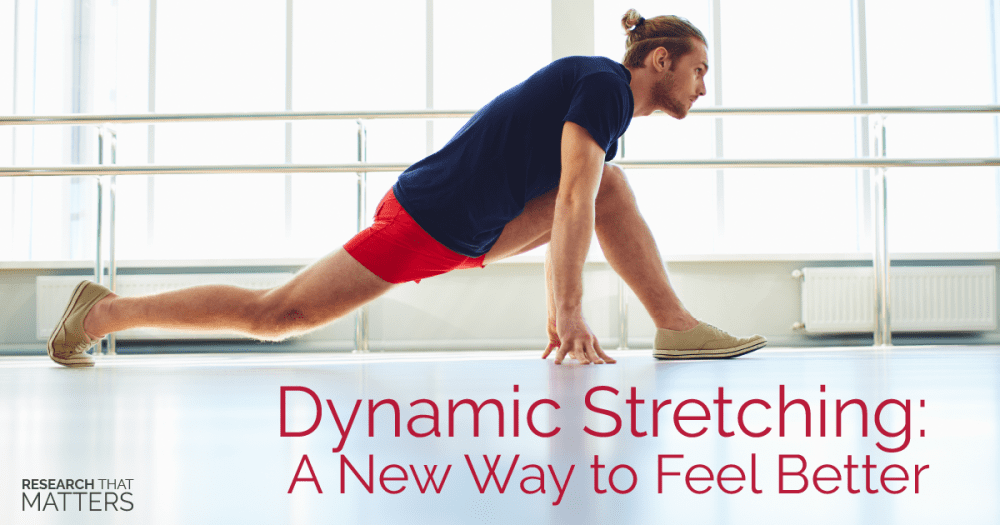 It's common knowledge that you should stretch before and after a workout, but too few put that knowledge into practice. We get it. It's boring, and when you're on a time crunch, it takes valuable time out of your workout. Thankfully, there's a way to better incorporate your stretching into your workout, and it's superior in many ways to typical "static" stretching—"dynamic" stretching.
Dynamic stretching incorporates body movement into a stretch rather than holding a position for a few seconds. This stretching is shown to have many benefits over typical static stretching. Dynamic stretching better increases your body temperature and blood flow, better warming up your muscles (literally!) and increasing oxygen supply to the area. This leads to a reduced risk of injury and increase in both power and agility, even when compared to what static stretching offers.
Stretching isn't just about increasing range of motion, because in fact, doing so alone without also warming up your muscles could actually increase your risk of injury. At Better Chiropractic, we make sure to incorporate a variety of both static and dynamic stretches to help our patients not just recover from injury, but prevent it in the first place. Come in so we can show you what dynamic stretches you can begin to use today.