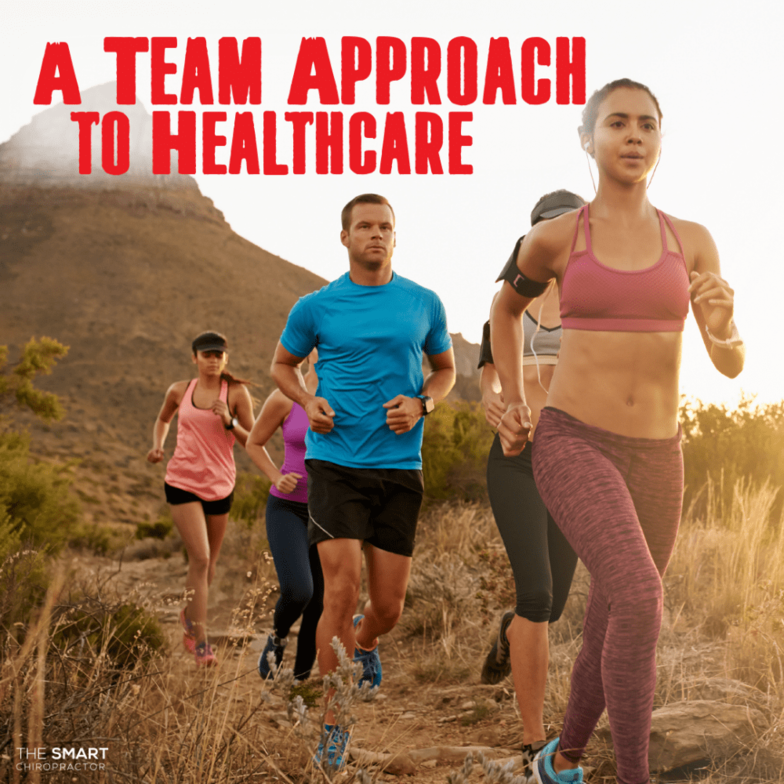 When we think of a team we think of a tight-knit group of individuals working together towards a common goal. These individuals communicate with each other and share strengths to create synergy, or a power greater than the sum of their parts, which lets them do more than they ever could do alone. While they are the basic unit in sports, have you given thought to who your healthcare team is?
Using a healthcare team is better known as taking a "multidisciplinary approach" where a number of proveders with different specialties use their expertise to work together and help others. In order to play at their best and stay happy and healthy, athletes use this same multidisciplinary approach. Chiropractors are very often a part of that team, concentrating on injury prevention or recovery and also to improve performance.
So when you're putting together your healthcare team, remember to recruit the best from a variety of fields. Luckily, Better Chiropractic works hard to build relationships with the best other fields have to offer so you know you get the best care when we and those we know are on your team. So if you're wondering who else can help complement the care we offer, don't hesitate to ask and we'll point you in the right direction. Here are a few tips to remember as you go about assembling your healthcare team:
Taking a Multi-disciplinary approach gets you on a far more personalized path to staying well.
According to research, those that receive chiropractic care are up to 55% less likely to get a prescription for opioids.