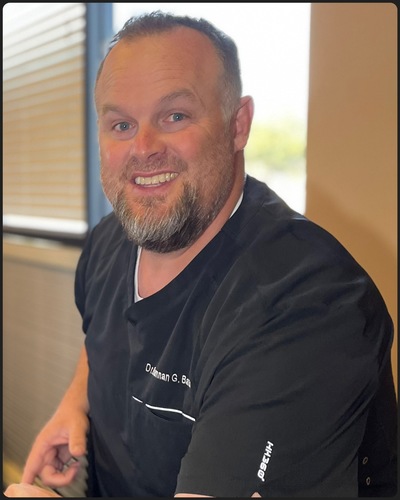 Dr. Bates has always had a desire to work in the medical field helping people feel better. Out of high school, he certified and worked as an EMT. As a college athlete at Ricks College, he began his studies in pre-med and finished all of his prerequisites after transferring to Brigham Young University.
He chose to attend Southern California University of Health Sciences(Los Angeles College of Chiropractic) to obtain one of the best evidence-based Chiropractic Educations available. While in school he realized that a Chiropractor is more than just adjusting backs and making people feel better. He discovered that as a Chiropractic Physician he can make a real difference in the lives of his patients by obtaining an accurate diagnosis and providing specific personalized care. Dr. Bates is truly passionate about guiding clients out of pain and empowering them to take control of their health.
As a Chiropractic Intern, he worked in several multi-disciplinary Health Centers alongside Orthopedists, Neurologists, Physiatrists, Pain Management Specialists, and General Practitioners. From December of 2009 – February 2011, he provided Chiropractic care once a week in a multi-disciplinary clinic setting at Accredited Internal Medicine in Ahwatukee, Arizona.